During my 2015 summer vacation to the wonderful city of San Diego, I couldn't help but to look around and see the fashion trends. My sister and I took the bus almost the whole time in San Diego, so that gave me a great place to people watch and discover street-style.
The first and far most popular trend I saw on the streets of San Diego were plastic see-through bags, backpacks and totes. This is a very old style that seemed to have disappeared in the late 90s and began to slowly make a comeback in the Fall of 2013. The reason so many people stopped sporting this trend is it gave others the chance to see what you were carrying around. Now in San Diego, I saw multiple versions of this trend; from colorful plastic totes, to plain clear backpacks with black zippers. Whether or not this is something you would sport, it's definitely a fashionable trend in sunny California.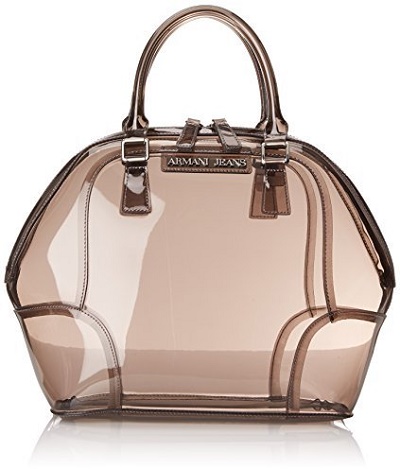 Armani Jeans Colored Jelly Bugatti Top-Handle Bag available at Amazon.
The next trend I spotted in California were black leather shoes with gold zippers. I saw this trend multiple times in the downtown San Diego area. Now this is definitely something you wouldn't bring on the beach, but it is something you would wear in the Gaslamp district when grabbing a drink in downtown.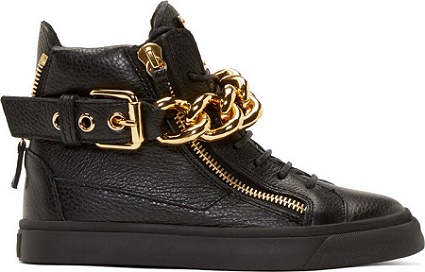 Zanotti Black and Gold Chain London Lindos Sneaker availabe at SSENSE.
San Diego is actually a really great place to visit and check out fashion. Another trend I found that sticks out is overalls. The difference in this trend is that they were not worn the traditional over the shoulder way, but actually hanging down on the waist. I thought this was such a cute trend, especially with the short high-waisted-overalls.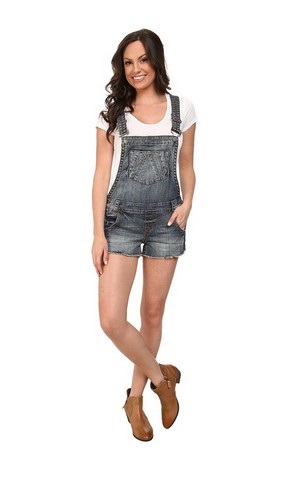 Rock and Roll Cowgirl Short Overall available at Zappos.
So besides my people watching time in San Diego, this was an awesome vacation. I would highly recommend you visit the city someday, if you haven't already. As always thanks for reading.