I don't know about you guys but I accidentally took pleasure in engaging my indulgences and took myself on a little shopping spree this past weekend. That said, I figured I should share just a few of my "shopping haul" findings!
With July setting in and fall on my mind – I know, it's hard to believe I'm thinking about fall when summer only just began, but fashion-wise, fall is my favorite season and with prices that were this good, I had to act fast. You would too, trust me. "Summer Sales" have only just begun and every fashionista needs to be excited because we are officially entering the best time of the year to go shopping. My advice, go ahead and get pampered in style…I did.
Meanwhile, on my weekend splurge, I decided to explore some new styles in effort to amp up my own and, needless to say, the new cravings on my fall fashion list just sky rocketed and I am overly joyed to rock some new looks. But for now, here are my most recent go-to summertime statements. I really hope they inspire you.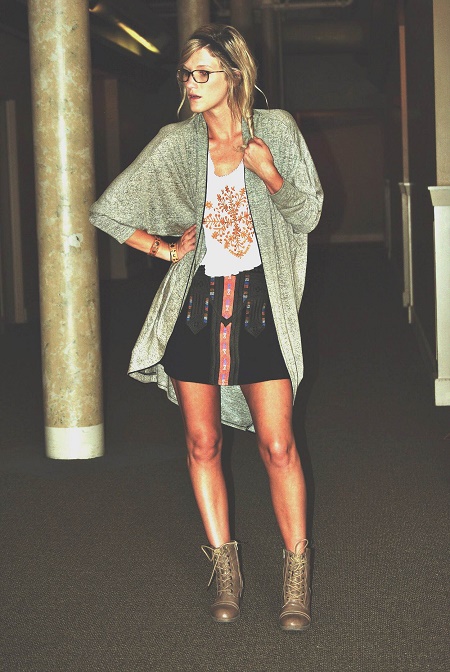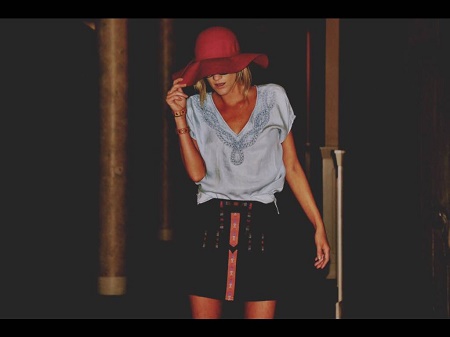 1. Free People FP New Romantics Tribal Cheer Skirt available at Free People.
2. Anthropologie Holding Horses Braided Chambray Tee availaable at Anthropologie. Use limited time discount code SALEAWAY.
I can't wait to brilliantly layer this piece in the fall. I'm talking over-the-knee tall socks paired with some cool-girl Freebird knee high boots. Just talking about it tickles my fantsy! Ahhh…my dream outfit awaits. However, as for now, this flirty skirt will be worn one million different ways including with tees, button ups of the color variety, chambray shirts, crop tops – you name it and I'll be rocking it while wearing this fabulous skirt. You should get one too! Get the look, by clicking the links below each picture.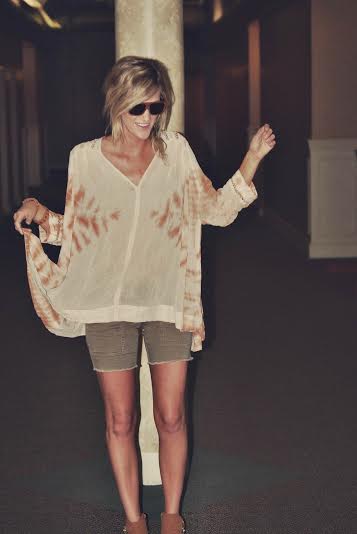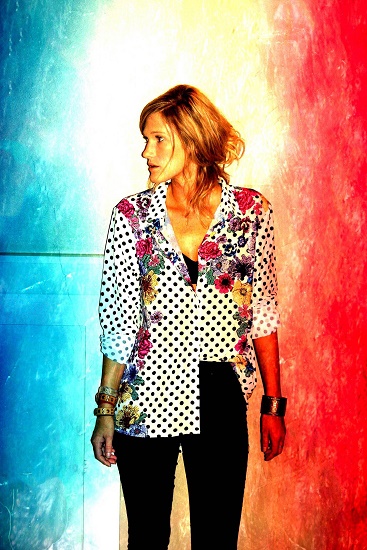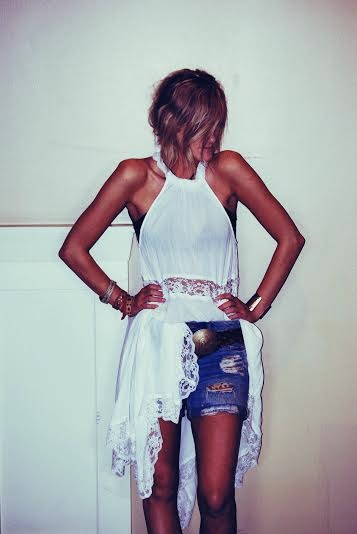 This timeless ivory slip by Free People is obviously a timeless classic and I will forever style it one million ways.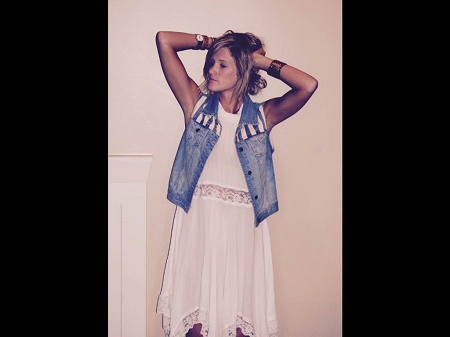 With that being said, my "go-to" look for fall will be a girly-girl lacy bralette, a few necklaces varying in lengths just to give it some more texture, some skinnies and definitely a killer pair of ankle booties or stylish tall boots. The styling possibilities are endless.
Happy summer. Keep calm and shop on fashionista!
1. Orange Free People Tie-Dye Me Down Top available at Zappos.
2. Unionbay Ambrose Midi Short available at Amazon.
3. MINKPINK Polka Dot/Floral shirt shopped from Nordstrom MINKPINK.
4. Free People Lots Of Layers Slip available at Free People.