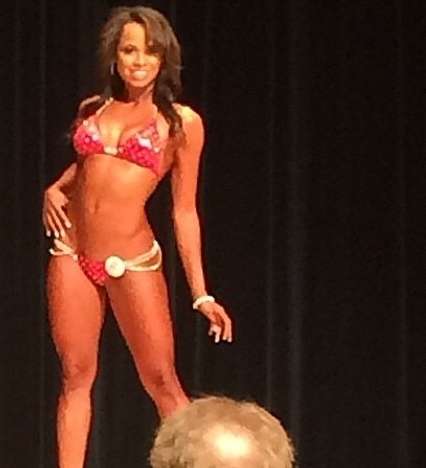 Oh man First Class Fashionistas, it has been awhile! I've been busy competing all around the world chasing that infamous pro-card. As a 4x nationally qualified bikini competitor, I'm always looking for fun new fitness technology, so who better to try the new Snikwah line of activewear shirts than me.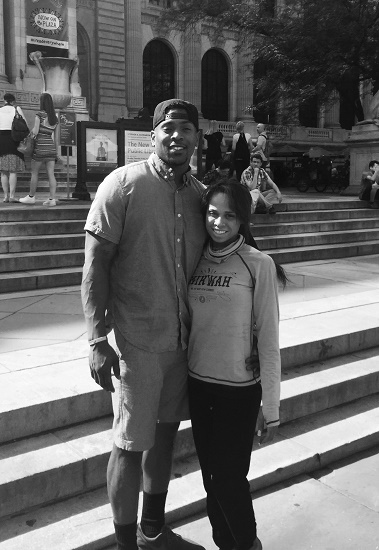 This past weekend I went to New York City with my boyfriend to compete, and before I left Denver the First Class Fashionista queen handed me the new Snikwah DriRelease with UV protection shirt to try during my last few runs before stepping on stage at Team Universe, July 3. Now I was a little skeptical at first. I know the shirt is stylish, but I said "Mom you want me to wear a long sleeve in New York during July?" She assured me that Snikwah was designed to be worn year-round, while explaining how it provides protection against UV rays.
A little reluctant, I packed the Snikwah shirt in my bag, along with my competition jewelry, bikini and many packs of rice cakes. Immediately after getting of the plane last wednesday, my trainer had me complete an hour of cardio. Without my handy-dandy Lifetime Fitness gym near by I thought, "what better time to try my new Snikwah shirt." At about 2 pm, after getting all settled in my hotel, I was able to head out for my last cardio session during peak week. Instead of packing on tons of sunscreen, as I normally would have, I added a little on my face and put on my Snikwah Shirt. I completed a little over an hour run through Times Square and Madison Square Garden.
To my surprise, the Snikwah shirt was not hot at all! It actually felt cooler than if I was wearing my regular short sleeve t-shirt. One of the more important aspects of the shirt is the reminder to protect yourself from UV rays. Snikwah they've got you covered!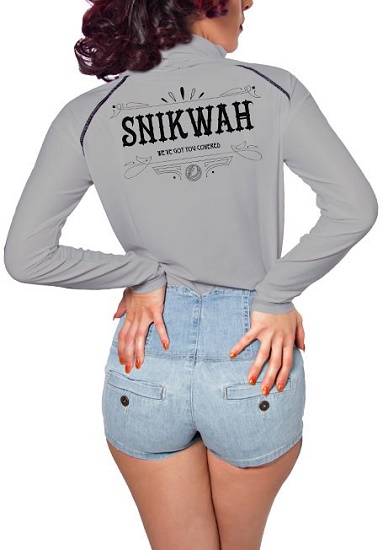 The shirt is not only stylish, it's light weight, provides 50 UPF protection, and has a superior wicking ability that will keep you cooler in hotter temperatures and warmer in colder temperatures.
Coming from someone who is more active than most, especially during July–which I recently found out is UV Safety Awareness month. I encourage you fashionista readers to protect yourself during all aspects of your training. Whether that may be stretching, making sure you get all your essential vitamins, or wearing sunscreen or even having a shirt to protect you from UV rays.
I am definitely a fan of Snikwah! Be sure to learn more about UV safety at www.epa.gov/sunwise and visit Snikwah at www.snikwah.com. Protect yourself and stay active Fashionistas… Until next time!
XOXO Tricia