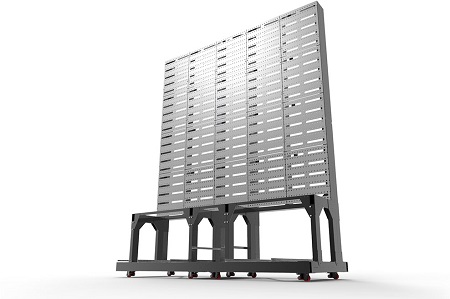 For all of you who, like me, love the integration of fashion and technology, this post is for you! Recently, Forever21 teamed up with Breakfast, a New York agency iconic for its interactive signs, and created a thing of beauty. The F21 Thread Screen can transform user's Instagram photos into huge displays that are currently live streaming through the machine from now until July 28th.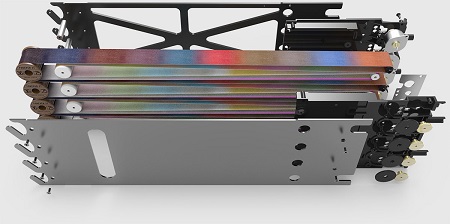 The machine itself is 2,000 pounds, constructed with 6,400 spools of custom-branded thread, and definitely a force to be wowed by. Photos are lined via the #F21ThreadScreen hashtag- moderated, of course- then sent to the machine's software to be translated. The spools contained within move like a conveyor belt to display the correct color of the photo that was parsed through the software. At the end, an infrared scanner even double-checks the machine's work to ensure that it is displaying the proper colors. Talk about insane!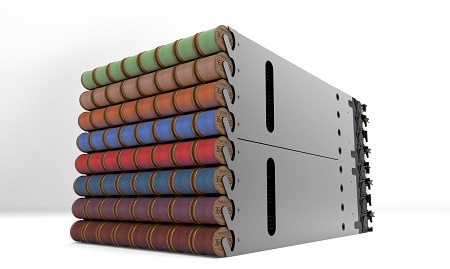 Not only is this thing crazy-complex, it's also crazy how simple it is to take part. On the side of the viewers and users, all one has to do is upload their Instagram photo with the hashtag #F21ThreadScreen . It's only from now until July 28th, so get in on this! Check out the live stream here at the official website, And, don't worry if you miss your photo being streamed, they have them archived by user so you can scroll through and find yourself!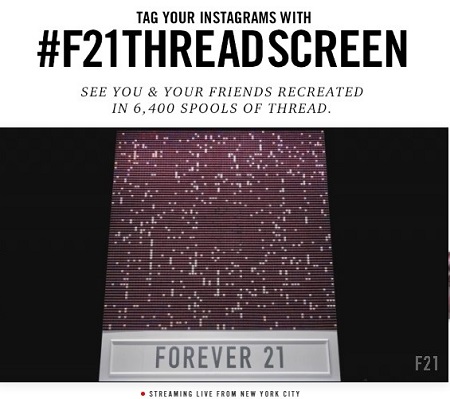 Move over, pixels, Forever21's innovative new advertising campaign will make you re-think the way we look at billboards. Visit their official campaign website at http://f21threadscreen.com/ for more information. Watch the Thread Screen in action on their live-streaming Youtube channel!