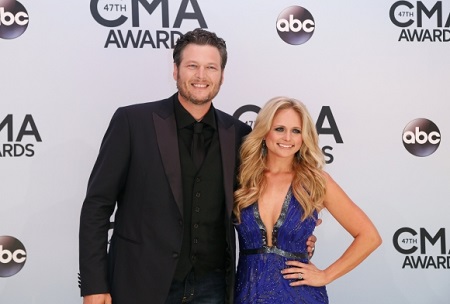 I was honestly shocked when I heard this couple was filing for divorce. It seems every time I saw Miranda Lambert and Blake Shelton together on any TV show they were so inspiring and shared strong love for one another.
Recently Miranda had to cancel a concert in Calgary, Canada because Blake Shelton filed for a divorce. Yes, you heard me…Blake is the filer. It seems she blamed the cancellation due to illness, but the divorce was in the air about the same time. According to a source, Blake filed the papers on July 6th.
Miranda and Blake were together for ten years and married for four. Fortunately, there are no children involved in this divorce and they did sign a prenuptial agreement. The source says they were always very busy from the start, both with conflicting schedules, but they promised each other in the beginning that they would never spend more than two weeks apart.
The story is Shelton was very focused on being a celebrity and really enjoys it, while on the on the other hand; Lambert was never too focused on being a celebrity. After stress and conflict arose about starting a family and infidelity…they both decided something needed to happen. Lambert wanted a separation, but Shelton went ahead and filed for the divorce.
We at FCF are so sad to hear this news, but do wish Miranda and Blake the best happiness in the near future. Thank you for reading!