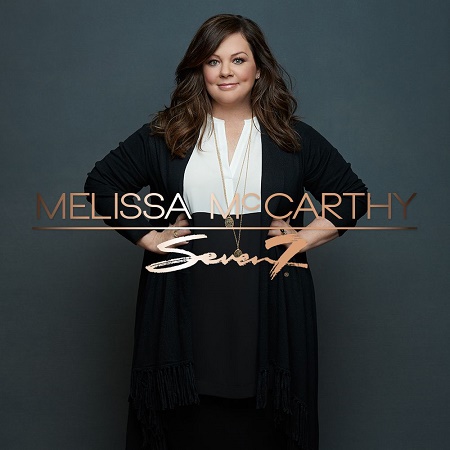 Normally, I don't get excited about celebs breaking into the fashion industry. Usually, they don't have a hand in any of the designs, and it's just another income-notch to add to their name. However, with Melissa McCarthy unveiling her new line, Melissa McCarthy for Seven7, September 1st, I feel a little differently. Melissa herself wanted to design clothing until her comedy took center-stage, buts she was a fashion student bound to finish at FIT. Already, I like the sound of a former fashion student getting back to what they love!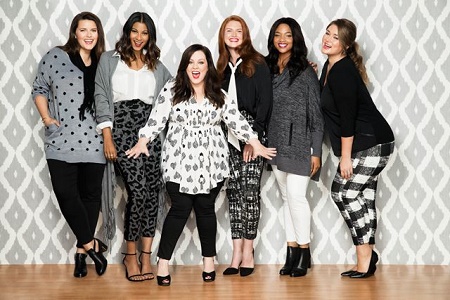 Her line, described as "a basic closet that I couldn't find", is comprised of separates costing less than $150 a piece. The little kiss of personal touch can be found in the line's heart prints, which were designed just for her by an artist and friend in Los Angeles.
What impressed me most was her emphasis on an equal shopping experience for everyone. The sizing will span from sizes 4-28. The range in sizes will combat what she feels can often be an alienating factor for plus-sized women when shopping for clothing. In an interview with Refinery 29, McCarthy said, "People don't stop at size 12. I feel like there's a big thing missing where you can't dress to your mood above a certain number…It's an odd thing that you can't go shopping with your friends because your store is upstairs hidden by the tire section." This unfortunate truth could start to see a shift if we see more lines catering to a wider demographic like Seven7.
In addition to the fantastic inclusive nature of the line, along with the price point (also inclusive!), I look forward to seeing her fashion style in action. From the woman who has worn dresses backwards and tops for skirts, I look forward to the 'wear it how you want' attitude mixed with energetic prints and basic silhouettes.
How do you feel? Do you think this will be another celeb line fail, or something to look forward to? Let us know what you think!