First Class Fashionista would like to invite you to shop:
Discount Designer Clothes
Discount Designer Shoes
Discount Designer Handbags
People Want to Know: Is Kim Zolciak Poor and Facing Foreclosure Since the Break-up?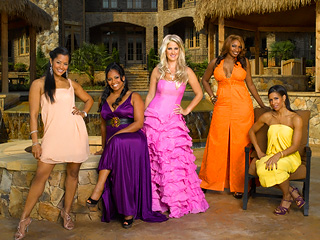 On the season finale of "The Real Housewives of Atlanta", we learned Kim Zolciak and the mysterious Big Poppa broke-up and now rumor has it Kim may be facing foreclosure. Let's hope it's just a rumor. Kim has two daughters who deserve stability. Don't forget to tune into The Real Housewives of Atlanta Reunion to find out a little bit more about Big Papa because there is another rumor going around about Big Poppa being a married man. I've seen the clips! Nene warns Kim to "keep her legs closed to married men". If true…Well, Kim Zolciak shouldn't have put her business on front street. Anyway, I really hope Kim Zolciak isn't facing foreclosure.
*BOOKMARK THIS SITE* Celebrity Entertainment & Gossip News



It's All According to the Buzzzzzzzzzz

Here is where you can tell thousands of fans what you think. Share a comment with thousands of visitors. *Copyright Protected. First Class Fashionista permits a direct link and credit.