Last weekend was so nice in Colorado, my husband and I decided to drive up to Estes Park to hang out and go fishing. It was our final trip of the year to this area.
As soon as we arrived to Lake Estes, we were gifted with the sighting of elk. Lucky us! We've always heard about the elk gathering here on the news but we never had the pleasure of seeing them ourselves, so I had my iPhone out taking pictures, like everyone else.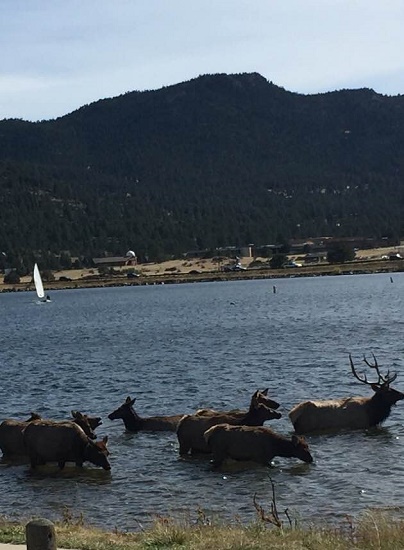 About 10 minutes after this picture was taken below…my iPhone was at the bottom of the lake under the Lake Estes fishing pier.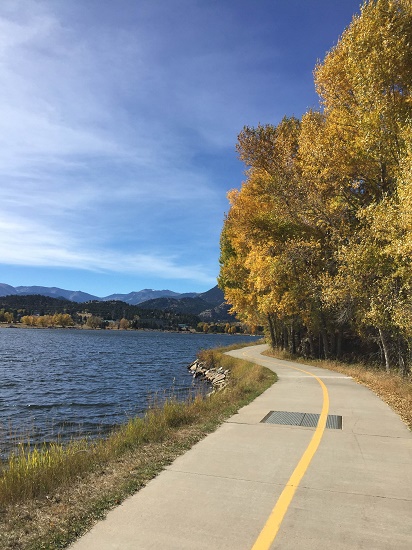 I thought it was a goner but my hubby decided he was going to climb under the pier, on jagged rock–barefoot–to try to get it. There was absolutely no visibility but he felt around and found it wedged between two rocks, approximately 3 ft below the surface of the water. Yep, it was waterlogged.
These are the steps taken to save my cell phone from water damage.
1. The phone was fished from the lake as soon as possible.
2. As much as possible, the water was shook out of the phone.
STEP 3 is to turn your mobile phone off, but none of the buttons worked.
4. It was left to air out until we finished fishing.
5. Then my husband recalled reading about using rice to dry out a wet phone, so we bought a bag of rice, stuck the iPhone in the bag and resealed it.
6. Later, after googling the life hack with his phone, we learned you should leave the wet cell phone in the bag for approximately 24 hours.
7. So the iPhone battery eventually died and the phone shut off on its own.
8. After 24 hours, the phone was removed from the rice bag, charged and it worked again–the apple symbol was gone. Yay! BUT, half of the screen still had a slight black shadow. I was happy anyway because I didn't feel like spending my money on new iPhone right now; Apple has enough of my money already–Also, here's another tip–Rice was logged in the charger input, so cover it with a piece of tape before putting the phone in the bag of rice, okay?
…I went on with my day and, all of a sudden, my phone was good as new! Really. The black shadow was no more. Rice really does help an iPhone.
A final tip is to get yourself a waterproof case. Lifeproof sells a waterproof case for $80, but an inexpensive case like this one will work when you're planning to go to the lake or pool.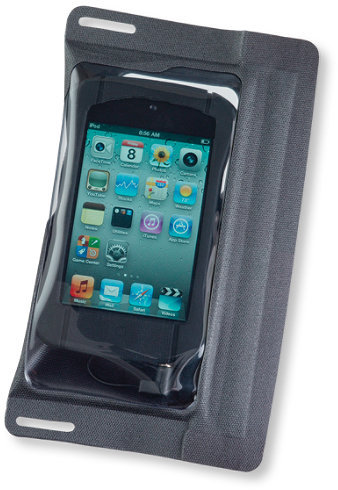 Over the summer, I saw a lot of super smart people in Vegas using a ziploc-type waterproof cell phone case while wading around in the pool. This Ecase Waterproof Case is available on our FCF designer shopping site for just $29.95.
As always, thanks for reading! We hope this post is helpful to you or someone you know.