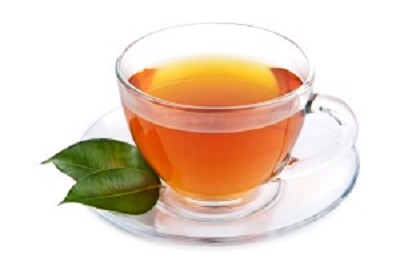 If you are looking to cleanse your system and lose some weight at the same time, the Master Cleanse may be the perfect diet for you.
Before the cleanse you will need to prepare your system by cutting meats out of your diet, basically you should become a vegetarian a few days before the cleanse. By doing this, you will create less stress on your body during the cleanse. Before starting the Master Cleanse, you should also rid yourself from drinking any coffee or soda for the first few days before starting it. It is suggested to take vitamin B-5 to prevent headaches from the caffeine withdrawal. For anyone who has undergone an organ transplant or anyone who is on immune suppressant drugs, this diet is not recommended for you.
What you will need for the 10 day cleanse: It is recommended to have 6-12, 10 oz glasses of the Master Cleanse lemonade mixture a day, a nightly laxative tea before bed and 4 glasses of salt water in the morning.
Shopping for the Master Cleanse: Buy yourself the following.
30 large lemons. This will allow for 6, 10 oz glasses a day for 10 days, giving you 2 tbs of lemon juice per drink.
.5 fl ounces of genuine maple syrup to allow for 2 tbs per drink.
one bottle of cayenne pepper, which is usually 2.3 oz, allowing 1/10 tsp cayenne pepper per drink
10 oz. water (hot or cold as preferred) per drink
Morning salt water flush: Mix 2 teaspoons of non-iodized sea salt with a quart of water (4 cups). Drink this first thing in the morning on an empty stomach. You will find yourself running back and forth to the bathroom several times within the next hour after drinking the salt water. If the eliminations do not occur, try increasing the amount of salt and if the eliminations are to forceful, reduce the amount of salt. Not recommended for people with high blood pressure or other health problems.
Potential side effects of this diet: With this diet you might experience cravings, fatigue, irritability, aches, pains, nausea, vomiting, and burning sensations during bowel movements. When you do experience craving or hunger pains, follow it with a 10 oz glass of the lemon mixture. The slight burning sensation during bowel movements is a natural effect of the cayenne in the detox, helping to rid your body of toxins. If it is severe or you are experiencing other symptoms of concern, stop the cleanse. You should experience up to 3 bowel movements a day. This is said to ensure that the waste in the intestinal walls is removed.
After the 10 days: Slowly introduce orange juice into your diet, along with vegetable soups and broths. Day 3 after the diet you should eat fruits and vegetables. Do not overeat, slowly ease yourself into a normal diet, but avoid meat, fish, milk and eggs.
After completing this Master Cleanse, look at it like a new start to your life to rid yourself of bad habits and start living a healthier life with a reduced chance of getting a chronic illness or disease. If you have any concerns, please see a doctor before starting this cleanse.
As always, thank you for reading.