Looking for a way to get in the spirit of the holidays? Retail overload got you down? My advice is to get out there and enjoy something seasonal and fun. Denver, with its perfect blend of snowy mountains and metropolitan city streets, has a lot to offer to get excited about the season again. If you are entertaining family and friends from out of town, consider taking them along with you to a fun event! It's a great way to bond together and to give them the gift of "presence" over "presents".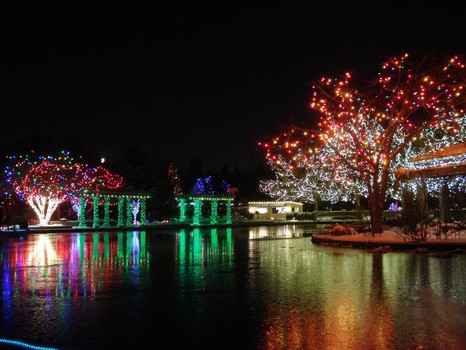 Blossoms of Light at the Denver Botanical Gardens
Head over to the Botanical Gardens and check out a light show amidst the beautiful plant life! This annual event features thousands of lights strung throughout the gardens. There is an illuminated walk along with a fire pit and hot drinks and treats for sale at the Hive Garden Bistro. This is open on Christmas and New Year's Day as well if you want to surprise someone with a visit!
Time: 5:30 p.m. – 9:00 p.m. daily until January 2
Cost: $6-$13/per person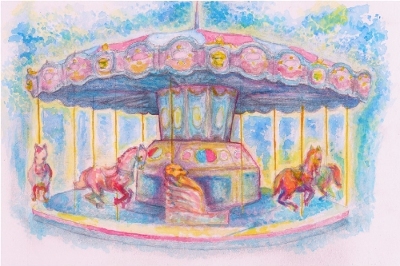 The Holiday Carousel at the Denver Pavillions
If you are searching for a little holiday magic to bring to the kids, look no further than the Denver Pavilions downtown. Children will be able to ride the carousel all day and experience the fun from the back of a gilded horse.
Time: Dec. 11 – Dec. 23, 2015. 9 am- 10 pm
Cost: $3/per person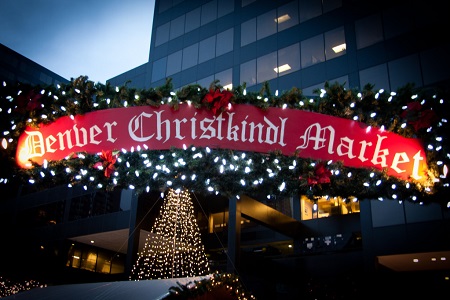 Denver Christkindl Market
Set in Skyline park, this event is a blending of European and Colorado vendors to create a fabulous atmosphere and experience for all who attend. Grab some authentic treats, drinks, and crafts while you are down; or simply take a look into the entertainment. Don't miss out on bringing your out-of-town guests- this is a unique experience.
Time: November-December 24. Sun-Weds: 11am-7pm. Thurs-Sat: 11am-9pm.
Cost: Free! (unless you find some things you can't live without)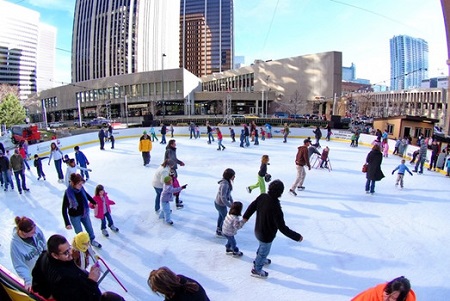 Southwest Rink at Skyline Park
During the holiday season, Skyline Park is converted into an outdoor skating rink to provide fun for all ages and to activate a vital space in the core of Downtown. Besides the free skating, people can enjoy live entertainment, face painting, holiday movies, broomball, a photobooth and hot cocoa.
Time: Now-Feb 15th. Rink hours vary- see their website for full listing.
Cost: Free if you bring your own skates; $2/per guest to rent a pair. Kids 12 and under skate for free every Sunday.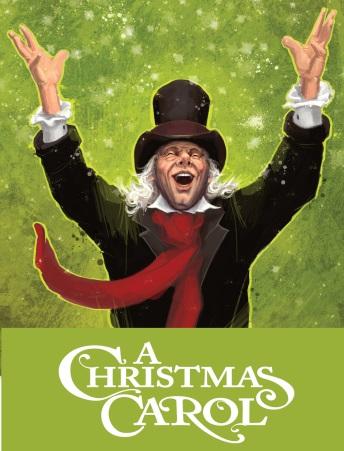 A Christmas Carol
A holiday classic Follow Ebenezer Scrooge's journey to learn redemption through the Christmas spirit of goodwill. This musical adaptation at The Stage Theatre will delight people of all ages.
Time: Nov 27 – Dec 27, 2015
Cost: Ticket prices vary by day and patron. See their website for prices here.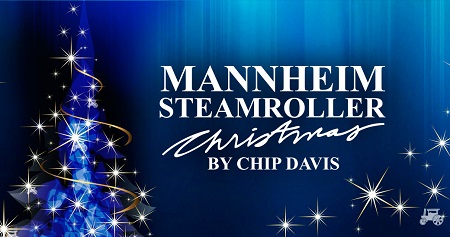 Mannheim Steamroller Christmas by Chip Davis
Head over to The Buell Theatre for another holiday tradition. This show of music and lights will bring the magic of the season to life. If you are in the mood for a bit of tradition mixed with fun, check it out.
Time: Dec 12 – Dec 13, 2015
Cost: Ticket prices vary by day and patron. See their website for prices here .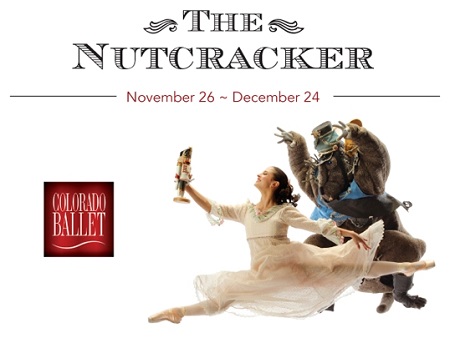 Colorado Ballet: The Nutcracker
Speaking of tradition, you haven't fully experienced a Colorado winter until you've seen the Nutcracker, performed by the Colorado Ballet. This will be its 55th season; there's a reason it is a classic. Shows are selling out, so if you are interested, check it out as soon as possible!
Time: Now-December 27th
Cost: Cost varies by performance. See their website for prices here.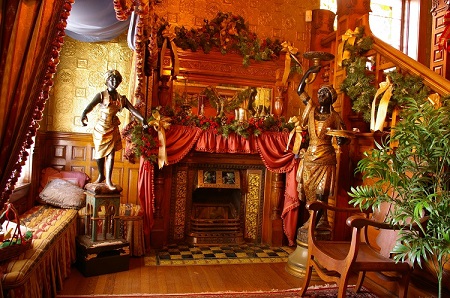 Holiday High Teas at the Molly Brown House
In the mood for a little less normal and a little more different? Check out the holiday high tea sessions at the Molly Brown House in Capitol Hill. Traditional tea rich with the history of the house and of tea itself!
Time: Dec 5th-Dec 20 Thursday December 17th – 11:15 am & 2:15 pm Fridays December 11th, 18th – 11:15 am & 2:15 pm Saturdays December 5th, 12th, 19th – 11:15 am & 2:15 pm Sundays December 6th, 13th, 20th – 12:15 pm & 3:15 pm
Cost: $26.00 adults / $20.00 children
So, what do you think? Anything strike your fancy? I'm dying to go to the Botanical Gardens. I had no idea they did this kind of thing before! Bonus: climate change has left this December warmer than previous years, so I can sip some cocoa now and leave the miserable crying in a snow parka until February or so. Take advantage; toss on a cute scarf and get out there and enjoy the holidays!