As a Barber/Hairstylist, I come across this conversation with many of my clients on a daily basis, "Why am I losing my hair?"

The most common form of hair loss to both men and women is androgenetic alopecia. This form of hair loss affects more than 95% of people, with 40% of those people being women. Hair loss can also be caused by genetics, hormones and the environment.
Recently I have been losing more hair in the shower…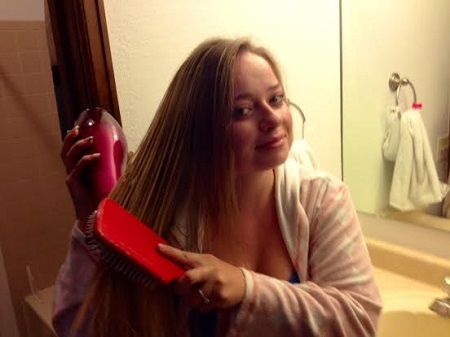 So many people think they are losing their hair, but if you're not washing your hair frequently, that may be why. On average you lose 50-100 strands of hair daily. When you do not wash your hair frequently, the daily hair you lose is accumulated and can seem like a lot more.
Do ball caps cause hair loss?
This is a myth about hair loss. Wearing hats will not cause you to lose your hair, but wearing dirty hats can result in a scalp infection that can cause hair loss. However, wearing your hat to tight can cause traction alopecia. This type of hair loss is caused by damage to the hair follicles and dermal papilla. Hairstyles that involve tight braids, ponytails or buns can also cause a form of traction alopecia that creates gradual baldness starting at the hairline.
Hair loss comes from your mother's side…
This is a misconception that I myself am guilty of telling my clients. The hair loss gene is primarily passed down by the X chromosome we receive from our mother. However, the hair loss gene can come from the Y chromosome we receive from our father, so it can come from either parent, but is more dominantly found in the X chromosome. There are other factors when it comes to hair loss. According to a source, the hereditary factor is more dominant on the mother's side, but men who have a bald father are more likely to develop male pattern baldness.
Does stress cause hair loss?
This is true. Stress does cause hair loss, but in most cases it was the hair that you were going to lose anyway. Stress only speeds up the hair loss process of our genetic predisposition. When you are under stress and begin to lose hair you were never meant to lose, it will grow back. Stress that causes hair loss is not regular stress from work or finances; it is stress you feel from the loss of a loved one. This type of stress causes a person to lose sleep and changes a person's appetite. Vitamin B12 is recommended to take if you are under this type of stress. B12 will deliver blood, oxygen and nutrients to the body tissues, when it might be lacking when under stress.
Oil-Base vs Water-Base hair products:
Oil-based pomades have ingredients such as petrolatum, petroleum, soft paraffin, or mineral oil. These types of products especially in pomades do not dissolve in water, making them leave product residue even after you have shampooed. These types of product are known to clog your hair follicles and can lead to hair loss and scalp breakouts. One way to rid you of this product residue is to use a clarifying shampoo, as needed, to let your scalp "breath" occasionally.
Unless you must have that greasier hairstyle, it is best to use water-based pomade. You will know it is water-based if the ingredients contain "water" or are "water-soluble." Water-based pomades have the ability to dry, while oil-based do not dry.
Hair loss treatments:
Propecia is a hair loss prescription pill that reduces levels of a hormone that shrinks hair follicles. 1/3 of the people who use Propecia see hair regrowth, but it is recommended to younger people whose hair is just beginning to thin. One side effect of using Propecia is a low libido or sex drive in men.
I found a very interesting article about Propecia and its side effects:
http://www.menshealth.com/health/hair-raising-effect
Everyone has heard about this one, Rogaine (Minoxidil). This treatment is applied twice a day and promises to help slow hair loss.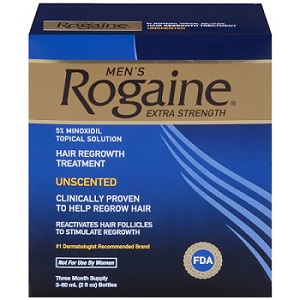 The side effect when using Rogaine is that it can irritate the scalp.
If you are looking for something more natural as a hair loss treatment, look into Invati by Aveda. We sell this product line at my shop; Roosters Men's Grooming Center in Belmar, Lakewood Colorado. This three step system reduces breakage and helps you keep the hair you have. The Invati system is 97% naturally derived from plants and contains the Ayurvedic ingredients of turmeric and ginseng known for preserving and energizing. I have been recommending this product line to my clients for the past 2 years and I can say there are no side effects to this hair loss treatment.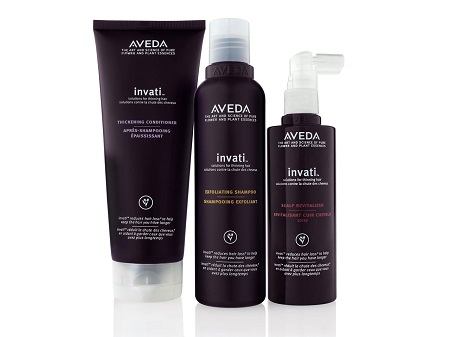 If you would like to buy this product line visit: Roosters Men's Grooming Center in Belmar, Lakewood, Colorado or visit our website at http://www.roostersmgc.com/BARBER/co/lakewood/13169/ and give us a call!
You can check out my article about the Invati system at First Class Fashionista here: http://www.firstclassfashionista.com/archives/69868
Recommendations for keeping a full head of hair:
Eating carbohydrates and red meat, which provide nutrients to maintain your hair; while iron supplements restore growth in hair.
It is best to start using a hair loss treatment within the early stages of losing your hair. I hope this article has helped you understand your hair and if you are in need of a hair loss treatment, you might want to check into one of the three I mentioned above.
As always, thank you for reading.