Hopefully you've had lunch or dinner already, because this next topic is going to make your tummy growl! Rommy Kuperus is the Netherland-based designer behind these mouth watering pieces. From bow-ties to purses, these pieces are perfect for prom, special events, everyday life and my favorite "your first day of kindergarten". She is a versatile designer and, if needed, collaborates with her customers to create the perfect piece they are looking for.
Depending on your "taste" in accessories, Kuperus has something for everyone. She has a salad purse with a matching necklace and earrings.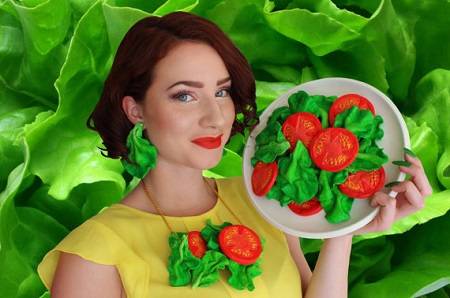 Men can enjoy cartoon-like bow-ties in the assortment from tacos, hot dogs, candies, fries, noodles, cheese, waffles and more. Each piece is a work of art. They are made of foam, so they are very light and can be attached by alligator clips.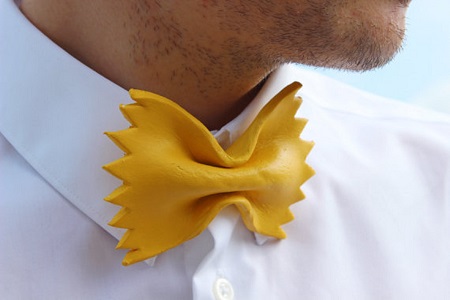 Kuperus definitely has a sense of humor, as you'll discover from her unique designs. She actually has a few pieces that are a little more feminine than I'd like to admit.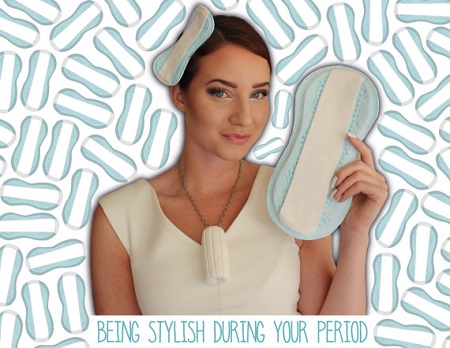 As this raising designer makes her way to the top, she has an Etsy page and her website. Her items are all very reasonably priced. They range from $40 for a men's bow-tie to a very reasonable $280 for a women's taco clutch bag. With most of her items, you can watch a detailed video of how they function on Youtube.
This young designer is inspired by energy, color, and humor. She likes to look at products in a different way and she loves to go against the rules to create unique one-of-a-kind pieces. You can check out more designs by Rommy Kuperus on her Facebook page here. I have also linked her Etsy page and her website.
As always thank you for reading First Class Fashionista and I hope you enjoyed this blog.