First Class Fashionista would like to invite you to shop:
Discount Designer Clothes
Discount Designer Shoes
Discount Designer Handbags
*BOOKMARK THIS SITE* Celebrity Entertainment & Gossip News



It's All According to the Buzzzzzzzzzz
Here is where you can tell thousands of fans what you think. Share a comment with thousands of visitors. *Copyright Protected. First Class Fashionista permits a direct link and credit.
The Real Housewives of Atlanta Kim: Celebreality Oops-I Really Am 29 Years Old!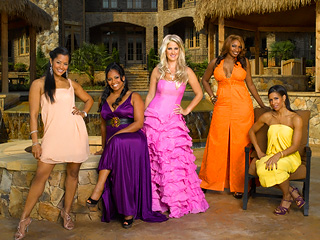 I did a little research and I believe that Kim was born in 1978 and is now 30 years old. If true, Kim was probably 29 years old during the taping of "The Real Housewives of Atlanta"…I know that people say that it is almost unbelievable; but did you see how many cigarettes she smoked when the cameras were rolling? I hate to sound mean but Kim is a walking public service announcement. Don't smoke or quit now!