I have a fashion confession to make. I have a black acid wash jean skirt in my closet RIGHT NOW that I wore when I was eighteen and nineteen and I plan to wear it this time around too, probably with a black, grey or white tee and sandals. Honestly, the truth is, I am finally getting better at letting go of stuff. I go shopping and, the next time I wash, I try to give something away. The hang up for most of us is knowing fashion is cyclical, so we end up keeping clothes we may never wear reasoning that it's going to come back in style.
Not crazy about it at first, overalls is also a 90's comeback. I finally bought a white pair from Gap and I love them.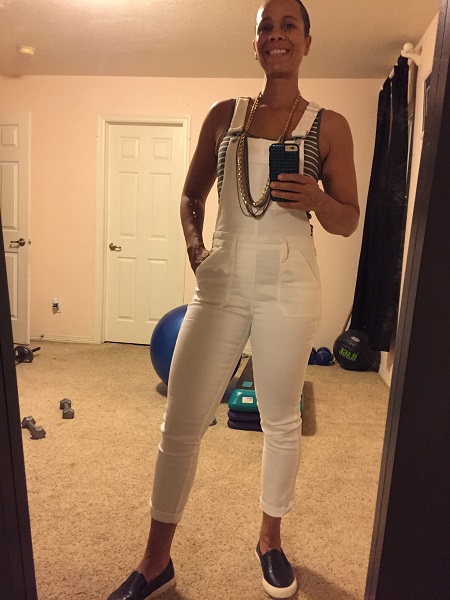 Overalls started to make their return to the fashionista's wardrobe in 2014 and I initially thought no way will I own those again. In the 90s, we wore overalls with one strap hanging down and high top sneakers on our feet. You get the picture…Not a sophisticated look at all. Click the arrow below to see a total of 8 fashion comebacks I never expected to be trending in 2016.
Check out Juicy Tracksuits & Other Summer Comebacks We Never Expected

by FCFashionista at Mode
This post is sponsored by Mode, where stories inform and inspire.