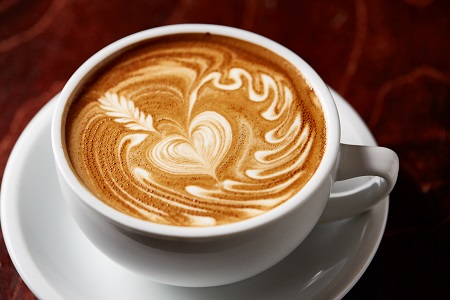 There are some brave folks out there taking the 30 Day Coffee Challenge. That means no coffee for 1,2,3,4, 30 DAYS! I could do it if the bet was worth it. I know that's for sure. And, as I read the testimonials of those who did the cleanse, I realize the ultimate bet just may be my health. The question is: Do we always have to wait for a doctor to tell us to do something different in our lives before it's too late? We know if we are over doing it, right? Yes, coffee has some grand health benefits but, just like anything else, too much of a good thing may not be good for you.
Listen up, ladies and gentleman. I've been reading about how excessive amounts of caffeine can block vitamin and mineral absorption. It can also interfere with hormones and make you look older. Giving up coffee for 30 days or more is a personal decision I think you should make if you know you are drinking too much and can't cut back. I am definitely going to try to cut back to two cups or less a day. It is my only vice.
Below are the experiences of those who decided to do the 30 day coffee cleanse to cut down, prove they could do it or give it up altogether. Click the arrow below to see their stories. Thanks for reading and please share.
Check out I Gave up Coffee for a Month and This Is What Happened

by FCFashionista at Mode
This post is sponsored by Mode, where stories inform and inspire.