This is a sponsored post but the opinions and text are all mine.
Why I Decided to Try AmLactin and How It Helped My Rough Spots
As a woman, I love partnering up with beauty companies to tell you about the latest in skin care. Living in Colorado, I can never have enough serums, hydrating moisturizers, lotion and, of course, sunblock. Honestly, I pass on a lot of product review opportunities but when AmLactin selected me to try their line of lotions, I was all-in and looking forward to a much needed skin transformation.
The air is really dry here at 5,280 ft. above sea level in Denver, so winter and summer are very harsh on the skin. In the winter my dry skin causes itching and being itchy is not only annoying–it's painful. Currently, it's summertime in this part of the world and the happiness of my skin is still one of my biggest day to day concerns. I am a fitness instructor, meaning I sweat every day; constantly depleting my skin of moisture.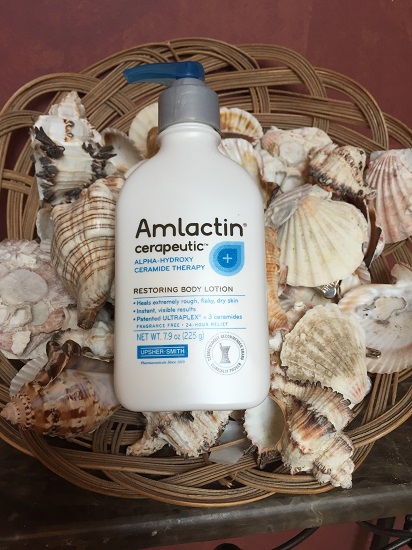 The palms of my hands and my feet are the problem areas AmLactin Cerapeutic Restoring Body Lotion and AmLactin Triple Action Alpha-Hydroxy Therapy Foot Cream (available on Amazon) have dramatically improved. My hands had rough, dry, scaly spots from weight lifting and–being in gym shoes–all day, my feet were cracked. Ouch. Fashionistas, sometimes I had to pass on wearing those cute summer sandals! But, now I have soft, smooth, healthier skin all over.
Happy feet. No cracks, slits or rough spots.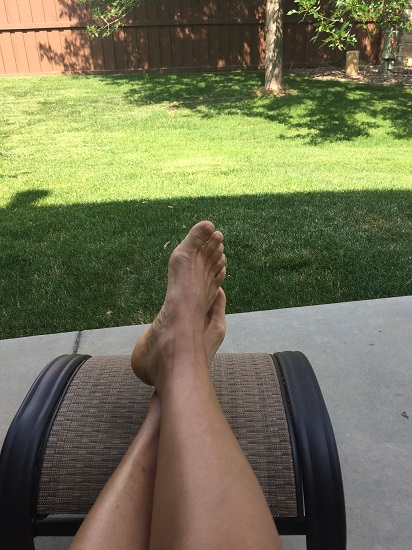 Thanks, AmLactin Foot Cream!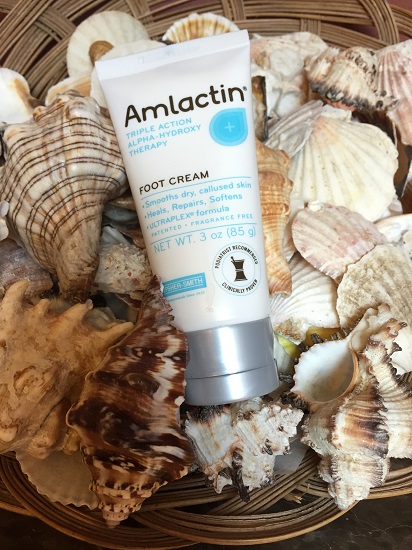 How it works: I've learned ceramides are the next big thing in anti-aging skincare. Ceramides are fatty molecules within the cell membrane that help to attract and retain moisture in the skin. AmLactin Cerapeutic Restoring Body Lotion also contains ULTRAPLEX, a special blend of three alpha-hydroxy moisturizers. So, what is alpha-hydroxy? I looked it up. Answer: It commonly comes from milk or fruit sugar and is usually a lactic or glycolic acid. This lotion is made with 12 percent lactic acid, which works to hydrate and boost the skin's renewal process.
Enter to Win Our AmLactin Soft Skin Giveaway Worth $100!
Would you like to try AmLactin Skin Care for yourself, for FREE? Follow these steps to enter my Soft Skin Giveaway:
1. Visit amlactin.com and look at each of their products.
2. In First Class Fashionista's comments section below, tell me about your dry skin problem areas AND provide a link to the product you'd most like to try by August 12, 2016 to enter.
On August 12, 2016, I will randomly pick one commenter to win $100 worth of AmLactin products! Giveaway open to U.S. residents only. Product and shipping provided by AmLactin Skin Care.
Look what they sent me.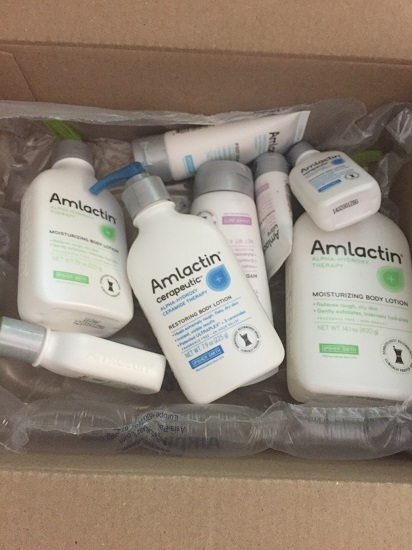 Check out the video I made to get the news out about my review and giveaway!
Uncover smooth, radiant skin with AmLactin Alpha-Hydroxy Skin Care. Its unique exfoliating and hydrating alpha-hydroxy therapy gently removes dead skin cells to reveal soft, hydrated skin. It's the difference between skin care and skin therapy. AmLactin moisturizers are available on Amazon.com and at your local Target, CVS, Walgreens, Costco, Walmart and Rite Aid. You can follow AmLactin on Facebook here.
This is a sponsored conversation written by me on behalf of AmLactin Skin Care. The opinions and text are all mine.