First Class Fashionista would like to invite you to shop:
Discount Designer Clothes
Discount Designer Shoes
Discount Designer Handbags
*BOOKMARK THIS SITE* Worst Celebrity Rumors Website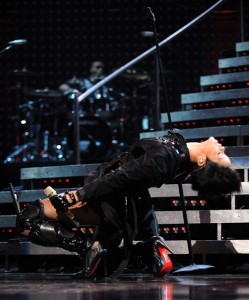 There is a very very nasty rumor hitting the net that Rihanna gave Chris Brown herpes. This is just so unbelievably distasteful and disgusting. This is outrageous! Why would people want to spread such a rumor- be it fact or fiction. This celebrity gossip crap gets out of hand at times!
Join the conversation! Here is where you can tell thousands of Rihanna fans what you think. Share a comment with thousands of visitors. *Copyright Protected. First Class Fashionista permits a direct link and credit.
Rihanna Gave Chris Brown An STD Rumor | Great Pic!
Chris Brown Doublemint Gum Ft. Kiss Kiss Canceled ?????
Chris Brown 2009 NBA All-Star Game Appearances?
Chris Brown Arrested On Assault Charges Against A Rihanna?
Chris Brown & Ciara "Sexy Take You Down" Performance